Learning and Development Officers (LDOs)
Our team of Learning and Development Officers are deployed around the Territory. They are available to consult and advise in all areas of Learning & Development, drawing on the expertise of the wider team.
Contact your Learning and Development Officer for more information.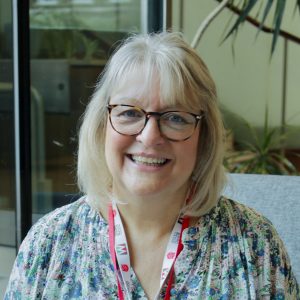 Helen Chappell
Central, Southern & Channel Islands (CSC), South West (SWD), Wales (CYM)
Helen commenced work for The Salvation Army in Learning and Development in February 2019. Since qualifying as a member of the CIPD (now The Chartered Institute of Personnel and Development) her keen interest in people development facilitated a career working within the Learning and Development team for an International Financial Services company for many years. She also has management and youth work experience in the voluntary sector from her time as a manager for Youth For Christ. Outside of work, Helen loves musical theatre and for 10 years was able to blend together her passion for helping young people gain skills and confidence, essentially through the mediums of music and acting, as Assistant Principal and Singing Teacher at a performing arts school. Helen has 2 children who both live and work in London. She lives in Fareham and worships at Portsmouth Citadel Corps where she is involved in music ministry.
Certified Myers-Briggs Type Indicator Practitioner
Certified Coach with the Institute for Leadership and Management
Associate Member of the Chartered Institute of Personnel and Development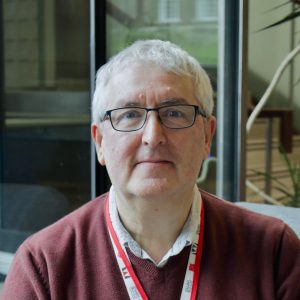 Kevin Elliott
Ireland (IRL) and North West & Isle of Man (NWM)
Kevin is the LDO in charge of learning for all Corps in Ireland and North West England. He is a Soldier and member of the leadership team at the Liverpool Walton corps and at present is the Deputy Songster Leader and enjoys both singing in the Songsters and playing in the band. He was a teacher for 11 years, teaching mathematics to 16- to 18-year olds, and worked at a large college in the Merseyside area. Before retraining as a teacher, Kevin worked in the Information Technology industry for 16 years as a project manager responsible for the installation of IT infrastructure across the United Kingdom for a large multi-national computer company. He lives near Liverpool with his wife Heather and son Matthew. They also have a grown up son, Alistair, who lives and works in Japan.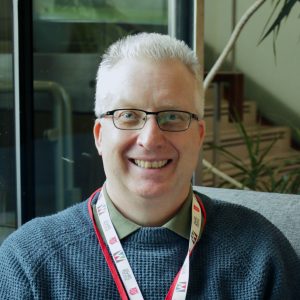 David Grundy
East Midlands (EMD), North East (NED), Yorkshire & Humber
David joined William Booth College in Learning and Development in February 2018. Prior to coming to work for The Salvation Army he worked in a range of social care and educational settings for over 25 years. David is particularly interested in person-centred approaches, mental capacity and mental health/well-being. He lives in Halifax with his wife and two children, is an active leader of the Scout Association and is an active member of the Calderdale Methodist Circuit.
Mental Health First England Instructor Member
Understanding and Managing Behaviour That Challenges Key Trainers Certificate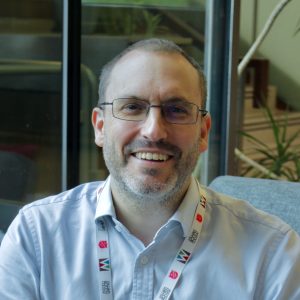 Matthew Walters
South East (SED) and London (LDN)
Matthew grew up in an Army family with officer parents and now an officer sibling. He has studied Addictive Behaviours and, before becoming an LDO, spent the last 24 years working in homelessness sector in street outreach, housing, welfare rights, money advice work, and management, predominantly in employment, training and education. Matthew is currently Corps Sergeant Major at his home corps and lives in Kent with his wife and their son.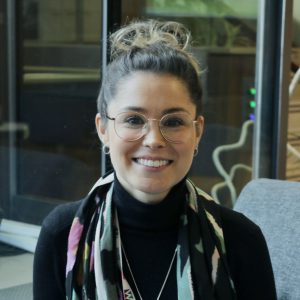 Olivia Singlehurst
Olivia joined William Booth College in 2020 as the THQ Learning & Development Partner. Prior to working for The Salvation Army, she worked for a number of Anti Modern Slavery and VAWG organisations in both a paid and voluntary capacity, designing and managing employability and mentoring programmes, running a safehouse and managing volunteer teams. Olivia enjoys supporting others to be at their best. She is a certified Coach and is currently studying a Diploma in Organisational Learning and Development. She lives in Oxfordshire with her husband Justyn and her much loved dog, Dylan.
Certified Coach with the Institute of Leadership and Management
Certified in Coaching for Leadership with Institute of Leadership and Management
Student Member of the Chartered Institute of Personnel and Development (Associate)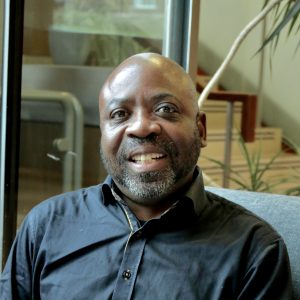 Washington Gwenzi
East Midlands and West Midlands
Washington joined William Booth College in July 2023 as a Learning And Development Officer. Originally from Zimbabwe, he graduated from Moorlands Bible College in Dorset in 2006 with a BA in Applied Theology. Washington has a varied working life experience which includes Banking, the Health Sector, Recycling and Church Leadership. He lives in London with wife and four sons. Outside of work, Washington loves football and is an avid Chelsea FC supporter. He also enjoys watching other sports, reading, family walks and is an active member of a worldwide Public Speaking organisation called Toastmasters International.
Certified Coach with Maxwell Leadership Team.
Certified DISC Consultant.
Student Member of The Chartered Institute Of Personnel And Development.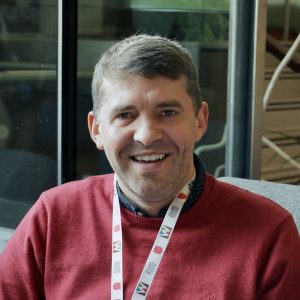 Ian Midwinter
Ian joined William Booth College as a Learning and Development in July 2023. Prior to joining WBC, Ian was the chief executive for a Youth Education Social Enterprise 'Scran Academy' in Edinburgh. He is an experienced youth work professional and worked for The Salvation Army for 14 years as the Divisional Youth Specialist and the Divisional Children's Officer. He currently lives in Edinburgh with his wife Sharon and their 2 children. He is currently a soldier at Edinburgh Gorgie Corps and plays an active part in the band and other areas of the Corps work. Outside of work, he is a passionate sportsperson and love coaching his son's football team helping them to develop their skills. He is passionate about helping people develop and realise their full potential.
HSU Specialists Learning and Development Officers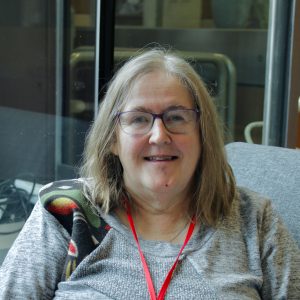 Paula Sandford-Marsh
Paula has over 3 decades of experience working for The Salvation Army, and has been working in Learning and Development for William Booth College since 2006. Currently, Paula is the Learning and Development Officer for Homelessness Services (North). In addition to supporting colleague LDOs in the north of the Territory, she is also the contact specialist for Homelessness Services in Ireland. Paula has worked in a variety of settings including youth work, homelessness, and older persons services. She has particular interests in suicide prevention, mental health, wellbeing, and learning experience design. Outside of her work, Paula loves getting involved in rural village life and is part of an art group under the guidance of a local artist.
Certified Mental Health First Aid Instructor
Certified Trainer of Applied Suicide Intervention Skills Training
Associate Member of the Chartered Institute of Personnel and Development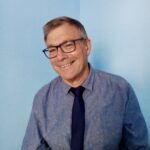 Tim Anderson
Tim started working for The Salvation Army in 2009 as the Skills Development Programme Manager at Ty Gobaith Lifehouse in Cardiff where he was instrumental in establishing the service as a member of Agored Cymru, offering national qualifications for Service Users. Tim joined William Booth College in 2012 as a Learning and Development Officer for HSU (South). He has always been interested in communication and learning: prior to The Salvation Army his career included time as a journalist; a professional clown for New York's Big Apple Circus working with child life teams in Paediatric Hospitals and teaching circus arts in New York City Public Schools; Clown and Circus Arts instructor for University of North Carolina School of the Arts; instructional designer, technical copywriter, and director of a Forum Theatre (Theatre of the Oppressed) company composed of formerly homeless service users. Tim lives in Wales with his wife, two dogs and three cats.
Certified Trainer of Applied Suicide Intervention Skills Training
Certified Trainer of Triangle Outcomes Star